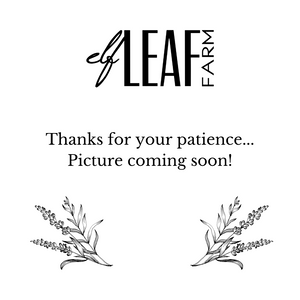 Pictures coming soon! 
These salt and pepper shakers are the perfect addition to your kitchen table. 
2.5″ Base x 2″ W x 3.25″ H each
Approximately 0.40 lbs. pair
Pottery Care:
Drastic temperature changes (from the refrigerator to the hot oven) may cause cracking. Room temperature to cool oven is best. Allow pottery to cool before placing in refrigerator or dishwasher.
Do not broil or place on a stovetop burner. Do not store in freezer.
Pottery can scratch furniture & cause water stains if placed directly on furniture surface. Use cork tabs or felt on the base of the pottery and/or a trivet or tablecloth to protect furniture.
Do not leave pottery outdoors in winter – temperature fluctuations can crack pottery.
Low quality cutlery can mark pottery; remove marks with a kitchen abrasive, like Bar Keeper's Friend. High quality steel cutlery will not mark the pottery.
Handcrafted pottery has slight variations in size, color & design, characteristics to be expected and treasured in handcrafted art.
And yes, pottery will break if dropped!